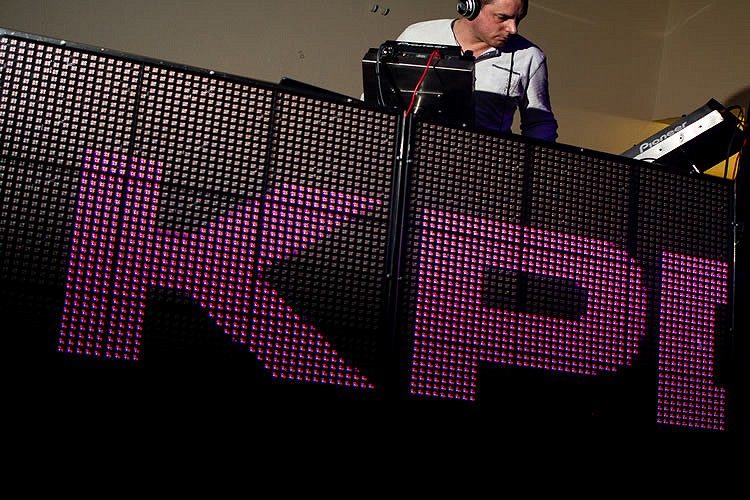 Corporate Disco and PA System Hire
KPD Sounds are happy to work with guest speakers, celebrities, comedians, bands, magicians or event companies etc to ensure the event goes smoothly.
We can offer you independent advice and guidance to create a fantastic event, we are based in Nottingham/Notts but also have experience in the Derby, Derbyshire, Nottinghamshire and Birmingham areas. Just call or e-mail.
On our LED screens we can put your company names, information and messages throughout the evening. There are 100's of patterns/colours that we can display. You will get a full laser lighting show, complete with great effects and an amazing sound system. The quality that we will bring to your event will be far superior to any competitor or resident DJ at your venue.
We like to arrive about one hour prior to the event starting, so that we can set up our equipment. Please let us know if your venue is upstairs. Sometimes we get asked to set up our equipment earlier on in the day, to return later on in the evening after meals, bands, receptions etc. We are flexible to special requests. We make sure any special requests have been discussed well in advance of your event.When you book KPD Sounds you can be assured that we will be the DJ's at your event. From your first initial contact through to the end of your event you will only deal with us. We offer you a very high standard and professional personal service throughout.
We have hired KPD Sounds twice now and I cannot recommend them highly enough. They have a fantastic range of tracks for all tastes and eras and turned our parties into a huge success. They have great light shows and additional lighting to make your event really special. Fantastic equipment and a great sound. Thanks guys!
LIGHTING AND PA SYSTEM HIRE FOR A CONFERENCE OR OPENING DAY.
You may require some quiet background music and microphones for speeches and presenting. If you are holding a conference or open day, our LED screens could be used to display information and details. Either David or one his team could act as a sound engineer to keep an eye on the general running of the event and to ensure that no problems are met.
Some venues will require us to send a copy of our public liability and PAT test certificates, we can organise this for you, plus we always carry them with us to your event.
We can arrange an invoice if this is required.
We can tailor for events from 10 people up-to 4 thousand and to give you an idea of some of the company's we have worked with includes:
BOOTS, Nottingham and Derby University's, Capital One
The truth about Resident DJs
Most venues will recommend their own DJs at inflated rates.
Hotels and DJ agencies take a high percentage of all booking fees.
Want something better?
We're an independent DJ service so don't be surprised if our prices are less than you may have been quoted.
A selection of what we play…
80's

Duran Duran, Depeche Mode, INXS, The Police, The Cure, OMD, Queen, Blondie, The Jam, David Bowie, Eurythmics, Madonna, U2, Talking Heads, Bronski Beat, The Cult, Bon Jovi, Billy Idol, New Order, The Clash, Blow Monkeys, Level 42, The Farm, De la Soul, Hall & Oats, ABC, Gary Newman, Morrissey, Bananarama, Madness, Pet Shop Boys, Yazz, George Michael, Pointer Sisters, Spandau Ballet, The Specials, Whitesnake, Whitney Houston, Culture Club, Musical Youth, Salt Pepa, Fiction Factory, Prince, Frankie Goes to Hollywood, Nick Heyward, Howard Jones, Van Halen, Haircut 100

90's

Take That, Pulp, East 17, Shaggy, Jamiroquai, Stereophonics, Foo Fighters, Sisco, Green Day, Will Smith, S Club Seven, Primal Scream, Ash, Stone Roses, Oasis, Massive Attack, Spice Girls, Kyle Minogue, Guns & Roses, R.E.M, Savage Garden, Nirvana, Alanis Morissette, Lenny Kravitz, Bryan Adams, Charlatans, TLC, Two Pac, Seahorses, Manic Street Preachers, Backstreet Boys, Five, Travis, Coldplay, Prodigy, P Diddy, The Verve, Rage Against The Machine, Red Hot Chilli Peppers, Metallica, Space, Shed 7, Stereophonics, Faithless

00's

Fall Out Boy, The Fratellis, Duffy, N Dubs, Katy Perry, Muse, Linkin Park, Girls Aloud, Razor Light, Dr Dre, Neo, Pussycat Dolls, Coldplay, Basement Jax, Ja rule, 50 Cent, Blue, Sean Paul, Pink, Dizzy Rascal, The Saturdays, The Kooks, Eric Prydz, The Black Eyed Peas, Robbie Williams, Christine Aguilera, Mcfly, Kings of Leon, The Killers, The Hives, The Kaiser Chiefs, Lady Ga Ga, Arctic Monkeys, David Gray, Dido, The Strokes, Keane, Blink 182, Queens of the Stone Age, Nelly, Kelis, Outkast, Gorillaz, Snow Patrol, Mika, Maroon 5, Lilly Allen, Sugarbabes

The Teens

Latch, Avicii, Drake, Mumford and Sons, Biffy Ciro, Tinie Tempah, Little Mix, Miley Cirus, The Wanted, One Direction, Calvin Harris, Rizzle Kicks, Rudimental, Katy Perry, Ellie Goulding, Macklemore, Chase & Status, Naughty Boy, The 1975, Chris Brown, Rita Ora, The Vamps, You Me at Six, Rihanna, The Saturdays, Plan B, Taylor Swift, Jason Derulo, David Guetta, Olly murs, Bruno Mars, Katy B, Jake Bug, Katy Perry, Kesha, Labrinth, Taio cruz, Justin Bieber, Example, Alex Claire

Current Chart

Justin Bieber, Jess Glynne, The Weekend, Drake, Little Mix, Years and Years, Sigma, Sam Smith, Adele, Sia, Fetty Wap, The Vamps, Slaves, Jason Derulo, Major Lazer, Duke Dumont, Ed Sheeran, Blonde, Chris Brown, WSTRN, Kygo, Disclosure, 5 Sos, Jake Garratt, David Guetto, Charlie Puth, Clean Bandit, Taylor Swift, Calvin Harris, Ariana Grende, Rudimental, All time low, You Me at Six, James Bay, Rita Ora, Ellie Goulding, Sigala, Philip George, Olly Murs.

Dance / Drum & Base / Dubstep

Calvin Harris, Avicii, Eric Prydz, David Guetta, Basement Jaxx, Sash, Ferry Corsten, Underworld, Bizarre Inc, Gatecrasher, Freddie Le Grand, Armin Van Buren, Sasha, 808 State, Shaman, Chicane, Ce Ce Peniston, Wiley, Barbara Tucker, Livin' Joy, Bob Sinclar, Faithless, Armin Van Helden, Roger Sanchez, The Prodigy, Chemical Brothers, Frankie Knuckles, K Class, KLF, Altern8, Magnetic Man, Paul Van Dyke, Paul Oakenfold, Rudimental, High Contrast, Pendulum, Chase and Status, Sub Focus, Danny Byrd, Brookes Brothers, Wilkinson, Skrillex, DJ Fresh, Swedish House Mafia, Moby

Classic Artists

Edwin Star, Rod Stewart, Abba, Free, Status Quo, Rappers Delight, James Brown, The Animals, The Elgins, The Monkeys, The Undertones, Elvis, Led Zeppelin, ACDC, Jimmy Hendrix, Rolling Stones, Thin Lizzy, Marvin Gaye, Stevie Wonder, Isley Brothers, The Beatles, The Kinks, Michael Jackson, Earth Wind & Fire, Mud, Neil Diamond, Van Morrison, Sister Sledge, Ottis Reading, Rose Royce, Ray Charles, Four Tops, Barrett Green, Jackie Wilson, Black Sabbath, The Who, Frank Sinatra, Kool & The Gang, Bob Marley, Barry White, Chic, Roxy music, The average White Band
I'm David and I own KPD Sounds.
I take great pride in our reliability and professionalism.
So call me now and let's get the party started.

Tel: 07967 636 504
KPD Sounds are members of the association of DJ's www.nadj.org.uk